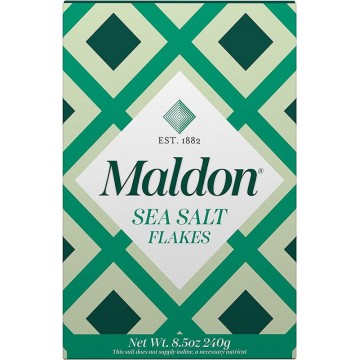 Maldon salt is an unrefined sea salt, delicate and not too savory in taste. Its pyramidal crystals give the crunchiness of a flaky salt that melts in the mouth, in a perfect choice for finishing your dishes.
Maldon sea salt contains an ideal balance of mineral salts; trace elements maintained by centuries-old craftsmanship, in the English territory.

Ingredients: Maldon sea salt
Origin: England

Allergen information : Gluten Free , Dairy-free, Flour-free.