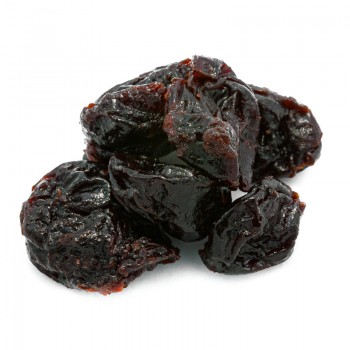 Availability:
Out of stock
Pitted and dried red cherries are a healthy, delicious and revitalizing snack. They have many antioxidant and nutritional properties, which make them excellent for a balanced diet - even slimming due to the feeling of satiety they offer. The variety of red cherries has health benefits through greater antioxidants, vitamins and minerals; their regular consumption is perfect as a morning or afternoon snack.

Ingredients: red cherries, sugar, sunflower oil.
Origin: Usa
Packaging: kraft envelope with zip to save freshness.